A more Serviceable Approach to Over-Current Protection for PV Battery Systems
Reliable and Proven in the Australian Market for Over 10 Years.
Noark Ex9MD DC MCCB Switch Disconnectors are used as a main switch in all kinds of DC applications. They serve as a main disconnector on the DC side of the power plant. Thanks to their polarity independence, they are extremely suitable for Solar PV applications. A range of external and internal accessories including extended rotary handles, auxiliary contacts, tripping units, motor operators and terminal covers are available.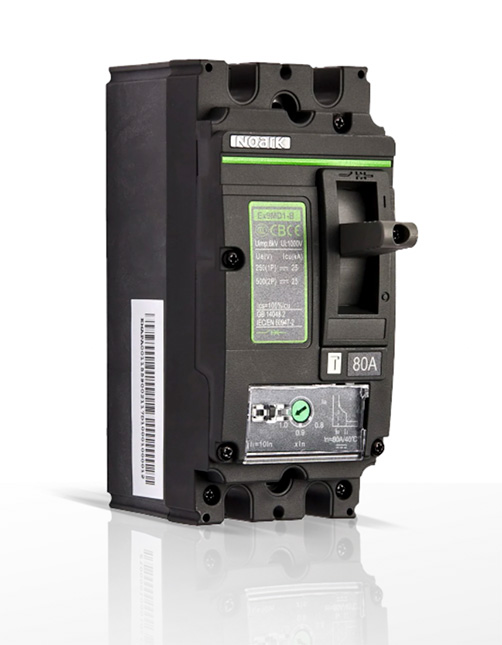 Noark 2-Pole DC MCCB Switch Disconnectors
A more Serviceable Approach to Over-Current Protection for PV Battery Systems
Key Features:
Tested according to EN 60947-3
Frame sizes M1-M5 available
3 and 4-pole versions available on request
Rated current up to 800 A
Rated operating voltage Ue up to 1000 V DC (4-pole DC version)
DC current character
Enclosure (WPB) available for Frame Size 1 & 2 (up tp 250A)