A Superior MCCB Protector for PV Battery Systems,
Available from ECS.
The Noark WPB series Waterproof Enclosure is suitable for the Noark Ex9MD range of 2-Pole DC MCCB Switch Disconnectors and comes with an IP65NW rating.
"NW" stands for "No Wire" which means that there is no electrical connection between the enclosure and the outside. This rating ensures that the device is protected against dust and water ingress making it suitable for use in harsh environments. For easy installation, the enclosure comes complete with 4 x M25 Glands, Installation brackets and screws.
We are happy to announce that we can now supply these superior, waterproof 2-Pole Enclosures. Purpose built for housing the Noark Ex9MD DC MCCB's, Frame Sizes 1 (80A-125A) and 2 (160A-250A). With an IP65 rating, this device is protected against dust and water ingress, making it ideal for use in even the harshest environments.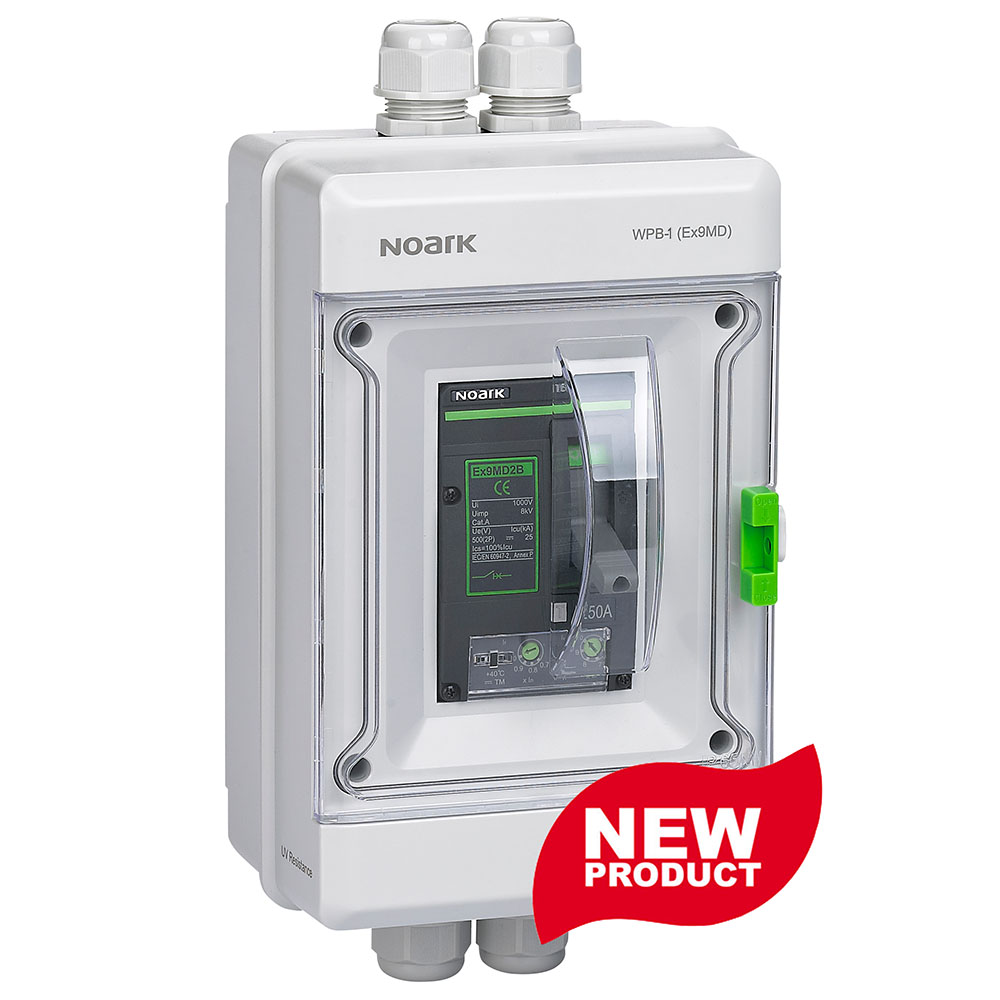 Noark WPB-1 80A-125A (Frame Size 1)
Compatible with the following Ex9MD1B Circuit Breakers
Noark DC MCCB 500V 2P 80A (852894)
Noark DC MCCB 500V 2P 100A (852895)
Noark DC MCCB 500V 2P 125A (852896)
Shop Now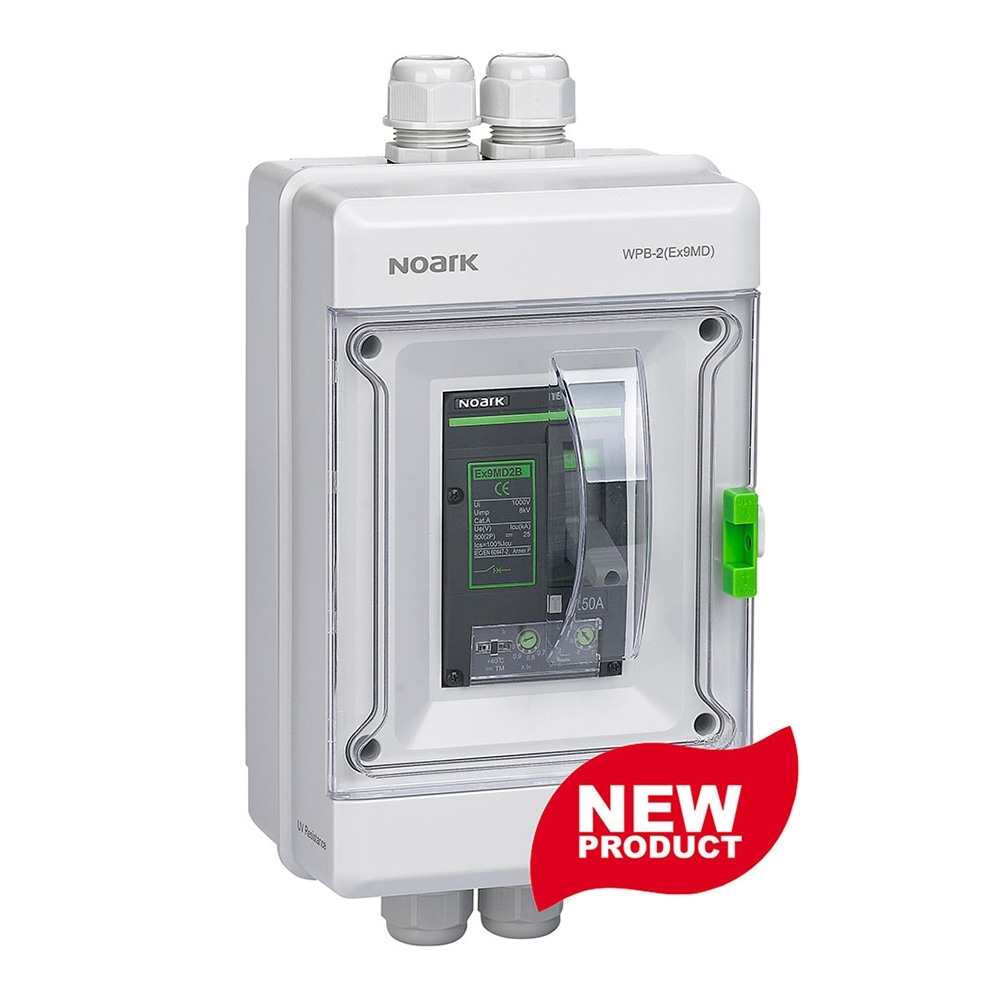 Noark WPB-2 80A-125A (Frame Size 2)
Compatible with the following Ex9MD2B Circuit Breakers
Noark DC MCCB 500V 2P 160A (852899)
Noark DC MCCB 500V 2P 180A (852900)
Noark DC MCCB 500V 2P 200A (852901)
Noark DC MCCB 500V 2P 250A (852902)